LEGISLATIVE DAY
THE DAY IN REVIEW
BY OUR LEADERSHIP MEMBER
Nicholas Gleese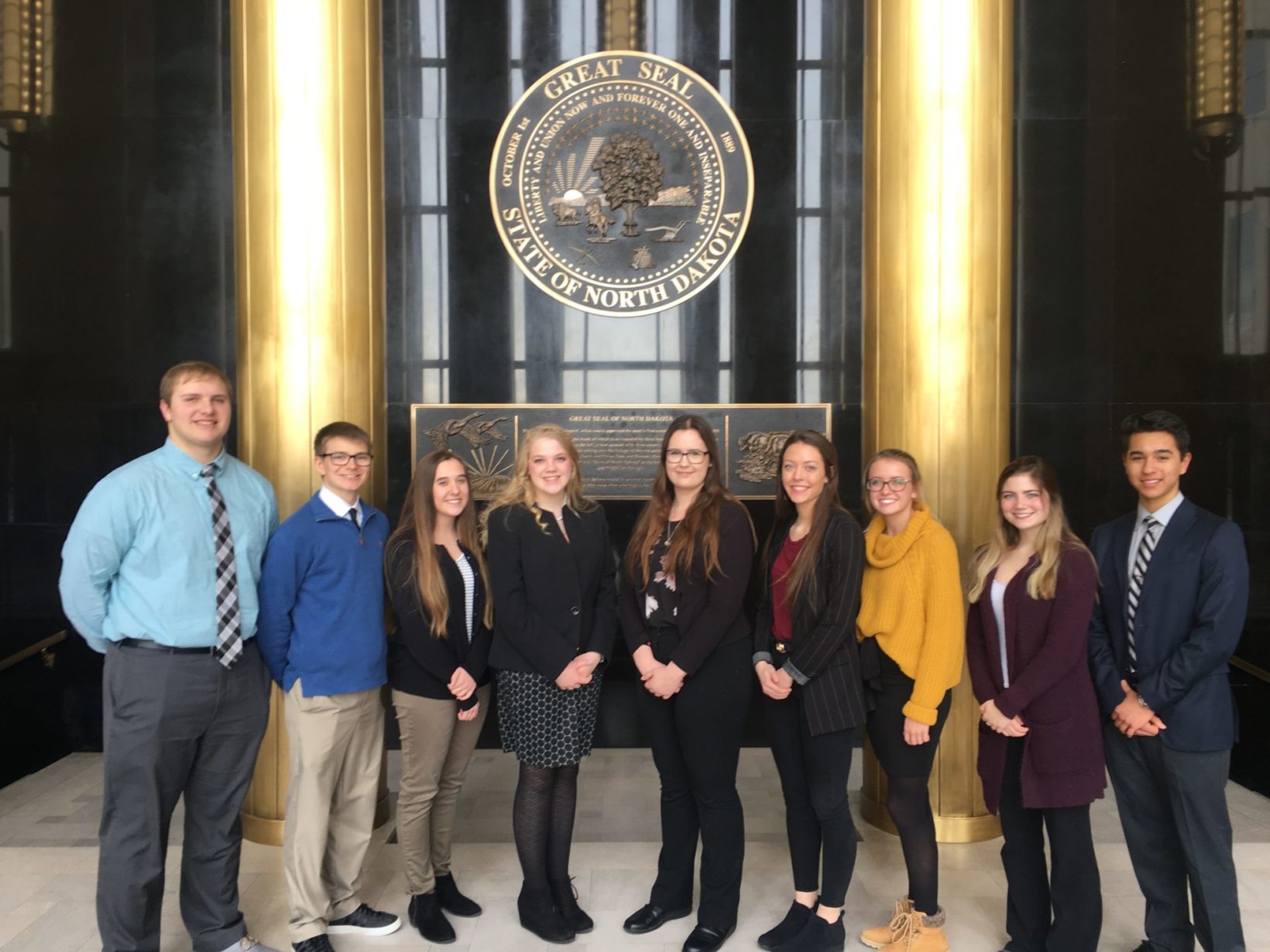 Wednesday, February 13th, 2019 was Legislative Day for the Leadership Dickinson group. We took a trip to the state capital to see a different side of Dickinson in the Legislative houses.
Upon arriving, we were given a tour State Capitol building. From there we met with Senator Rick Wardner, who represents the majority of North Dickinson in the North Dakota Senate, and discussed the House of Representatives and the Senate as well as the process a bill must take to pass. After our discussion, we sat in on an Appropriations Committee where the topic of discussion was the possible building on a new Agriculture building apart of DSU. Following was lunch in the Capital Building cafeteria. We then met with Lieutenant Governor Brent Sanford in his office and discussed some of the bills relating directly to Dickinson and the surrounding area. From there, our team separated into two: one to sit in on The House of Representatives Session and another to sit in on the Senate Session. During our time in the houses, we listened to the proposal of bills along with any discussion. From here the bills were voted upon, and either passed or failed. The bills that passed would be traded between houses the next Wednesday, called Crossover, to receive further approval, or to fail in the next house.
We had already met some local government officials, including Mayor Scott Decker, and some City Commissioners, though, it was an entirely different experience to see Dickinson concerned within the State government. We had the exceptional and appreciable opportunity to meet the very people who represent Dickinson and the people on the State level.