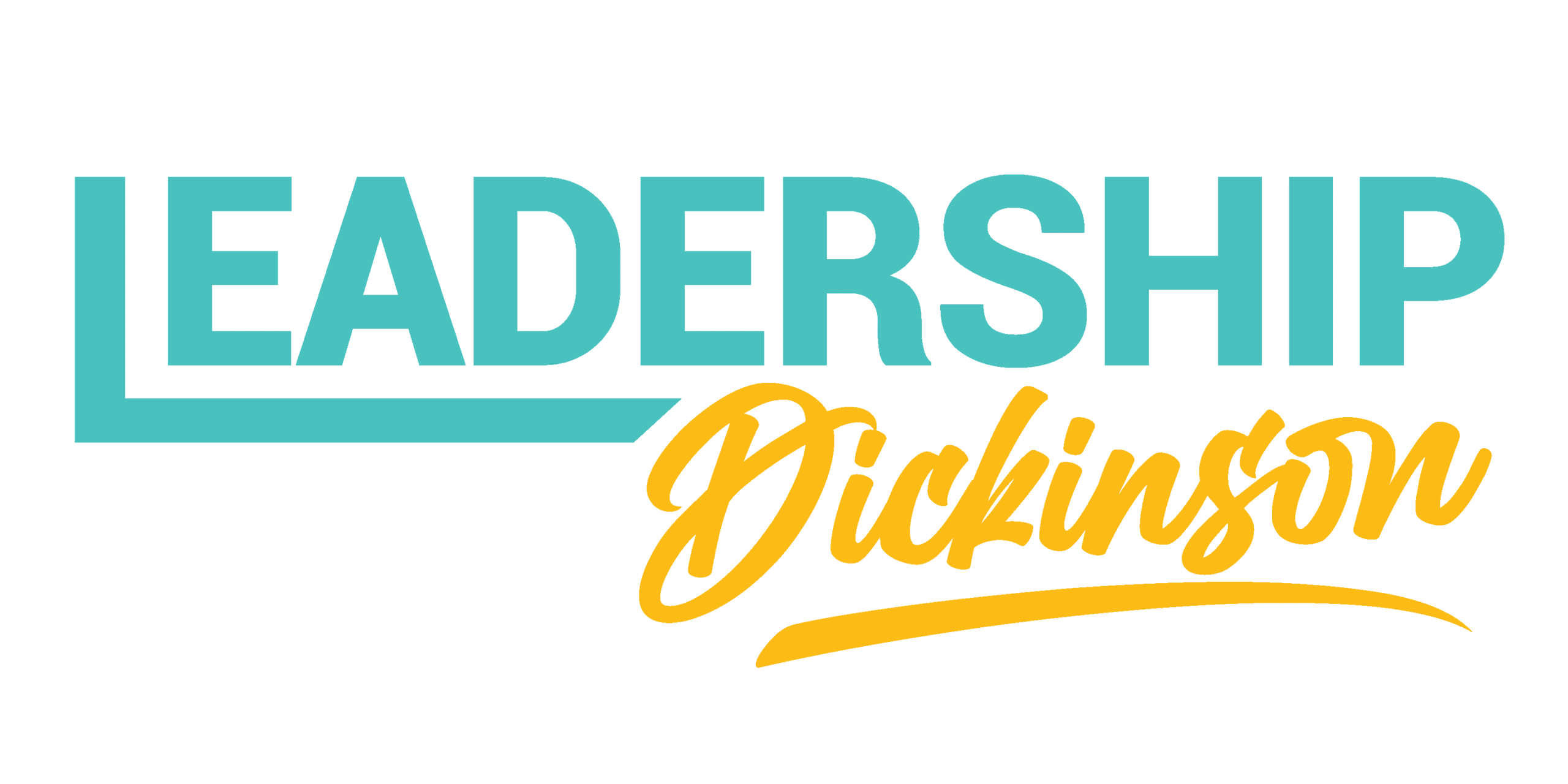 Over 100 civically engaged and socially aware students in 10 years.
Leadership Dickinson is an 8-month interactive program of the Dickinson Area Chamber of Commerce that develops community-minded business and civic leaders of tomorrow.
During this program, high school seniors develop community awareness, volunteerism and leadership skills and culminates in the completion of a community project.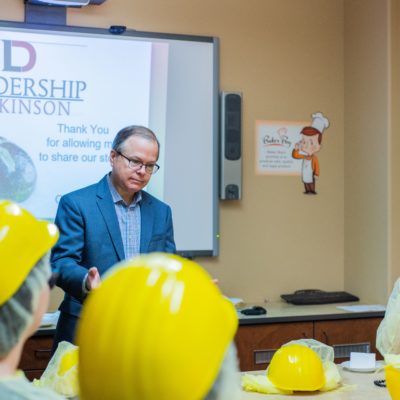 IN LEADERSHIP DICKINSON, STUDENTS HAVE THE OPPORTUNITY TO:
∙ Gain important knowledge from area business experts.
∙ Interact with area business professionals.
∙ Network with students from another school and build a level of teamwork, trust and respect.
∙ Launch a real and successful business project.
See what Leadership Dickinson is like.
8-MONTH INTERACTIVE DAY SCHEDULE
Sessions are held monthly, September through April.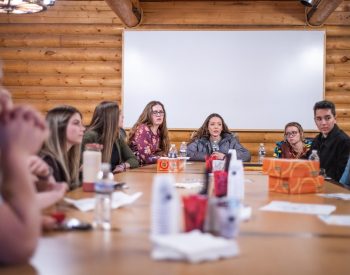 Session Days
Ag Day
City Day
Energy Day
Health Day
Manufacturer Day
State Government Day
Team Building Day
Tourism Day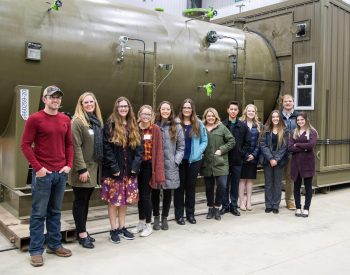 PROGRAM DIRECTORS
Suzi, Ashley, Tyrel, and Bridget dedicate their time and expertise to encourage the futures of the participants.
SUZI SOBOLIK Steffes LLC
Through her involvement in a statewide leadership organization, Rural Leadership North Dakota, Suzi re-started up Leadership Dickinson in 2010. Leadership Dickinson has been a way for Suzi to make an impact on the community through fostering community awareness and involvement in the future leaders of our community.
Suzi is involved in her community in many different areas. She is active in working with her family business, Steffes Companies, through assisting with vision and planning. She is also a physical therapist with RehabVisions here in Dickinson.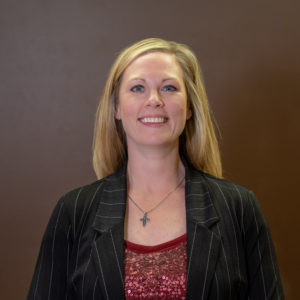 ASHLEY TILLMAN CHI St. Alexius Health
My name is Ashley Tillman and I have been a Leadership Dickinson Coordinator since 2018. My husband Cris and I moved to Dickinson in 2015 from Oshkosh, WI. I graduated from the University of Wisconsin-Oshkosh with my bachelor's degree in Human Services Leadership. I work at CHI St. Alexius in clinical informatics and also work part time at Blue 42. My husband and I have a beautiful baby boy named Grant.
I was asked to be a part of the Professional Development Committee at the Dickinson Chamber of Commerce where I volunteered to become one of the coordinators for Leadership Dickinson. Not being a Dickinson native, I have absolutely loved being a part of this program to learn about Dickinson and southwest North Dakota. After each session, I am continuously amazed with our community, our leaders and the group of seniors we work with each year. I am so grateful to work alongside Suzi, Bridget and Zach and to have the opportunity to make a difference in the lives of our future leaders!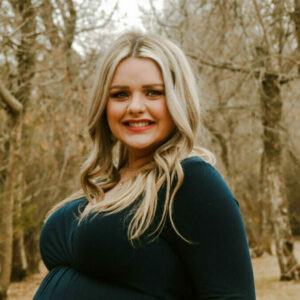 TYREL BROWN Blue 42 Sports Grille & Bar
I'm Tyrel Brown and serve the Dickinson community as the General Manager of Blue 42 Sports Grille & Bar in downtown Dickinson. I am proud to serve on this committee with other great community leaders in Ashley, Suzi and Bridget.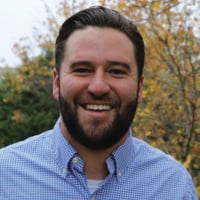 BRIDGET BULLINGER Home and Land Company
I am a Real Estate Salesperson at Home And Land Company as well as the Clinical Dietitian for the Northland PACE program here in Dickinson. Most people know me from my 14 years at St. Benedict's Health Center where as the Director of Culinary Services I had the great privilege to hire, work with, and mentor hundreds of employees. As part of Leadership Dickinson, I am pleased to present topics on "Career Success" which include education on resumes, networking, and application processes based on my experience.
My husband Jared and I have three children and enjoy all that living on the Western Edge has to offer our family.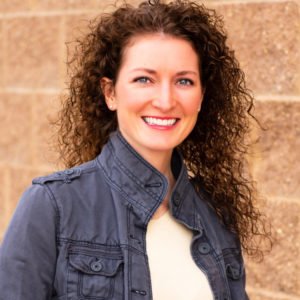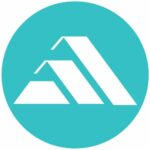 Racheal Badinger
Info requested.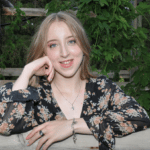 Heather Cabral
Hi, I'm Heather Cabral! I'm 18 years old and a senior at Dickinson High School. I've lived in Dickinson for my entire life with my Mom and Dad. In school, I keep myself very busy with being involved in Yearbook, Art Club, Student Council, and National Honors Society. Out of school, I'm very busy as well, I have a part time job as a cashier at Ace Hardware and I dance at Artistic Exchange Dance Studio. I have been dancing for over 10 years, and it's one of the things I love to do the most! When I have free time I spend it on my hobby of being a photographer or reading. After I graduate, I plan on majoring in Elementary Education with a minor in Special Education or Art. I'm so grateful to be apart of Leadership Dickinson, and cannot wait to see what amazing things we do!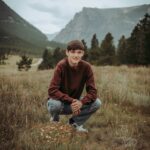 Jace Cofer
Hello, my name is Jace Cofer. I am a senior at Trinity High School. I participate in cross country and track. I am also involved in Student Council, Science Bowl and Science Olympiad, along with being an assistant chaplain. When I'm not busy with that, I'm with my friends, playing tennis, or running. After graduation I plan to attend the University of Sioux Falls where I will study chemistry and continue to do cross country and track.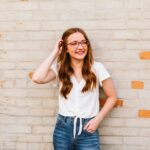 Hazel Emter
My name is Hazel Emter, I am a senior at Trinity High School. I am the council secretary for Trinity student council, and I am an assistant chaplain. I am involved in various fine arts such as choir, drama, and I serve as speech captain. Outside of Trinity I have been a part of the DHS Varsity Girls Golf team as well as dancing at the Academy of Dance. After High School I plan on attending the University of Mary for Communication Sciences and Disorders.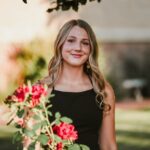 Julianne Kadrmas
Hi! I'm Julianne Kadrmas. I have lived in Dickinson my whole life and have one younger sister. I'm a senior at Hope Christian Academy, where I have spent the entirety of my school career. I play tennis and run cross country; I also love to read, work out, drink coffee, and spend time outdoors. I am part of Calvary Chapel's worship team as a vocalist and I also work part-time as a barista at Java Junction. After graduation, I plan to attend UND and participate in Air Force ROTC while pursuing a degree in STEM. I am so thankful to be a part of Leadership Dickinson, and I look forward to spending more time in the program with other students.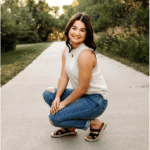 Bailee Kupper
My name is Bailee Kupper and I am a senior at Trinity High school. I am an assistant chaplain at THS and enjoy babysitting after school. Currently, I like to keep myself busy by reading, attending THS extracurriculars, and I recently decided to help out with the drama production for the first time at THS. I also love to travel! As of right now my favorite city is New York City but I enjoy seeing new parts of the world with every place I visit. After graduation I plan to attend college at UND or the University of MN Twin Cities. I would love to study business or social work and hopefully attend law school after I obtain a bachelor's degree. I am very excited and grateful to be apart of Leadership Dickinson with the hope that I learn more about the community around me.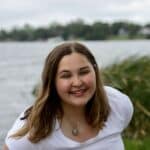 Abbygail Linker
Hi! My name is Abbygail Linker, and I'm a senior at Trinity High School. I'm heavily involved in the fine arts, and I love playing in the band and being captain of the speech team! Other extracurricular activities I participate in include student congress, choir, assistant chaplains, and I am also in charge of Trinity's women's group. I plan to enter religious life this fall as a postulate in the Saint Mary's Sisters! I've lived in Dickinson my entire life and I can't wait to learn more about the city and all the leaders who live here!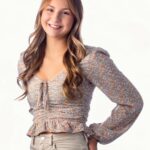 Allanna Rabbitt
Hello, my name is Allanna Rabbitt and I am a senior at Dickinson High School. I have three siblings, and my family moved to Dickinson in 2019. I participate in National Honors Society, Best Friends Mentoring Program, as well as managing DHS Baseball. In my free time I enjoy being with friends, working at the West River Community Center, and watching sports. After high school I plan on attending BSC. I am so excited to be in Leadership Dickinson to learn more about our community and work with the other members as a team.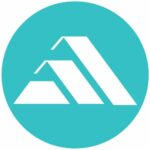 Brecken Schumacher
Info requested.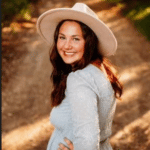 Ella Skretteberg
Hello! My name is Ella Skretteberg and I am a senior at Trinity High School. I am the youngest of three girls and was born and raised in Dickinson. I am a part time employee at Able and am also involved in the National Honor Society. After high school I plan on attending Minot State University and go into special education. I am so excited to be a part of this amazing team and learn more about my community!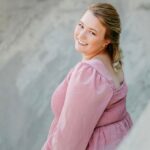 Elyse Weber
Hi, everyone! I am Elyse Weber. During my 4 years at Dickinson High I have participated in Student Council, Student Congress, Speech, Yearbook, Drama, Band, and Pep Band. In my free time I love baking, playing with my two dogs, making TikTok's, and taking pictures for DHS sports. After high school I plan on going to school to be an occupational therapy assistant, and I'm unsure of where yet! I've loved being able to learn about the community around me through leadership Dickinson, it's made me a little sad to leave!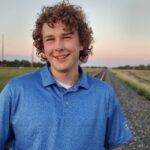 Agustin Zettel
Hey everyone! I'm Gus Zettel, excited to be a part of this year's Leadership Dickinson. I'm a senior at DHS for now, and I plan on becoming a Fighting Hawk at UND next year, where I'll study computer science and engineering. When I'm not in class, I can be found doing Speech, Drama, TSA, serving on the Dickinson Youth Commission, student council, and National Honor Society, or working at my job at Arby's. I've been in Dickinson almost my whole life, so I'm interested to learn more and help out my city.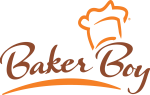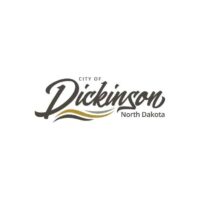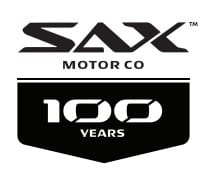 Be a part of the 2023-2024 class. Apply Now!
Stay tuned for more information on when the applications will be accepted.