Dickinson Area Chamber Executive Director Announces Resignation
March 22, 2019
A Message from the Board of Directors
Dear Dickinson Area Business, Supporters and Volunteers,
On behalf of the Dickinson Area Chamber of Commerce Board of Directors, I want to offer our sincere congratulations and best wishes to Sarah Trustem on the next step in her career. Having Sarah serve as our Executive Director has been a true benefit to our organization, and more importantly, to our local community.
In partnership with our incredible Chamber staff and amazing committee volunteers, Sarah has been instrumental in developing an organization that is well positioned to contribute to the progression and development of our local business environment. She has played a large part in aligning our mission and purpose to best serve our members and community as a whole. We are extremely thankful to have had her leadership and knowledge influence our path forward.
The Board of Directors has begun a search for the next Executive Director and we are working closely with Sarah and our staff to ensure a seamless and successful transition. We would like to thank you for your support in the past and during this time change.
Please join me, and the entire Board of Directors, in thanking Sarah for her service to the Chamber and for her commitment to the positive evolution of our local community.
Sincerely,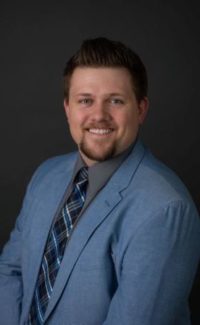 Zach Keller, Board President
From Sarah Trustem, Executive Director, Dickinson Area Chamber Of Commerce
It is with a heavy heart that I have tendered my resignation as the Executive Director of the Dickinson Area Chamber of Commerce to pursue a new position with the Dickinson Public Schools as their Community Relations Coordinator. Despite how passionate I am about this organization and my role here, I have been given an opportunity to help the district build positive relations with students, employees, and the community.
It has been an honor to serve the Chamber and its members, and I feel fortunate to have been given the chance to lead this amazing organization. The decision for my transition was not an easy one as I am extremely proud of everything we have done during my tenure. We truly have an incredible team with Megan Klassen and Christina Jorgensen, and I have no doubt that I am leaving the organization in capable hands. Our strong success would not be possible without the support of volunteers, staff, and the Board of Directors.
I have no doubt that the Chamber will continue to thrive, and I look forward to a continued partnership in the future.
Sincerely,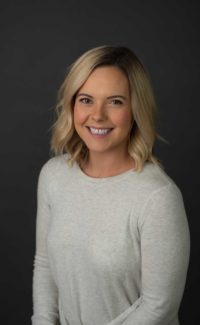 Sarah Trustem, Executive Director