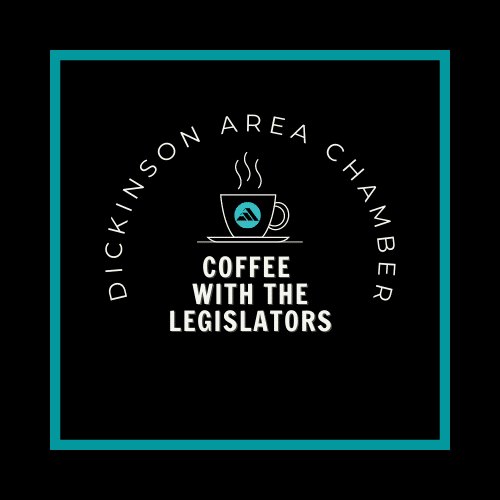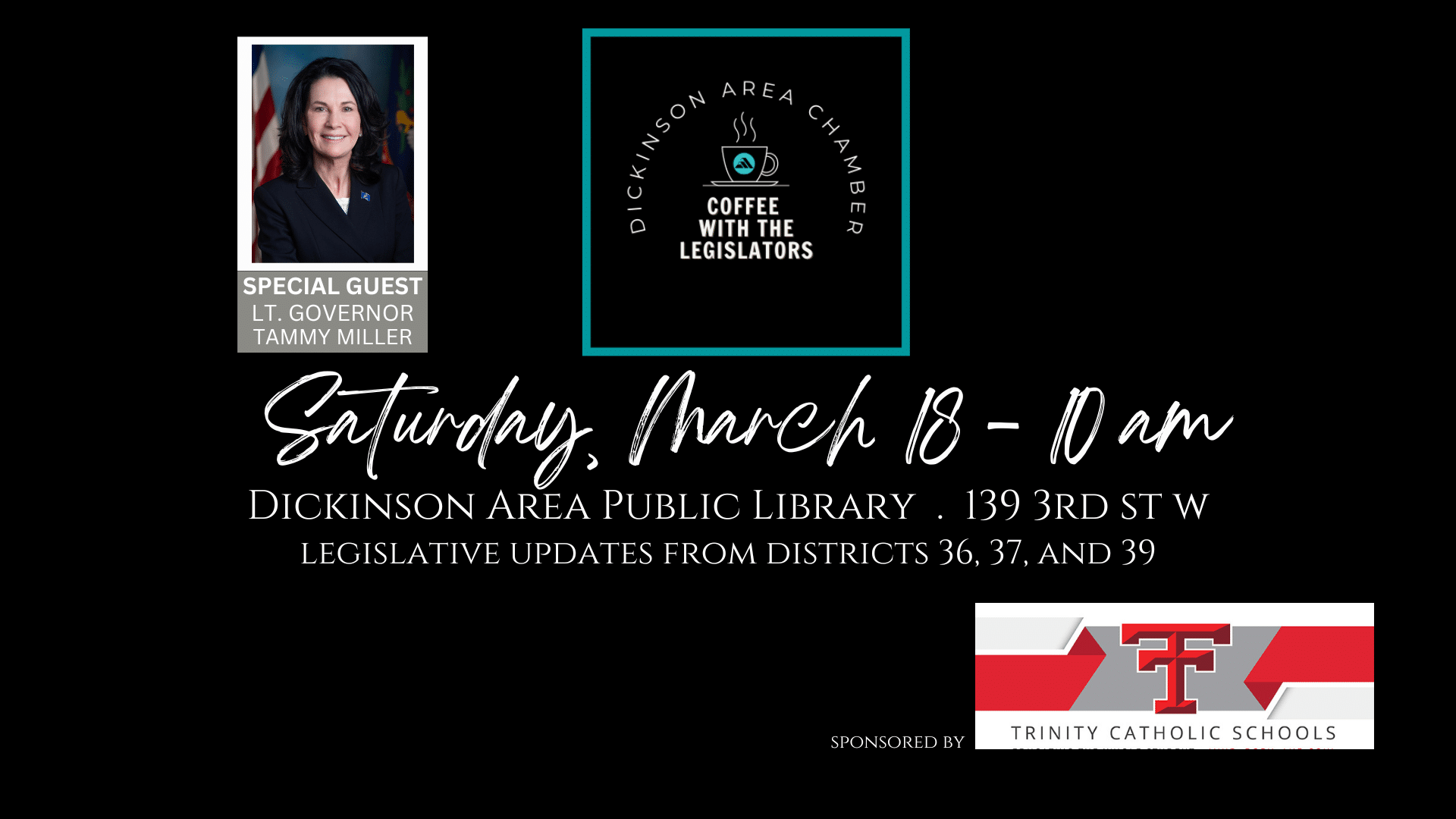 Join us for Coffee with the Legislators on select Saturdays in January, February, and March.
Representatives from Districts 36, 37, and 39 are invited.
Dickinson Area Public Library Community Room
10 AM - 12 PM MST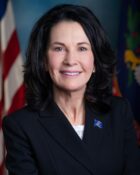 Special Guest
Lt. Governor
Tammy Miller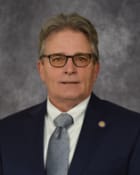 Senator
Jay Elkin
District 36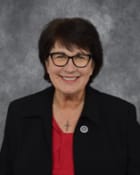 Representative
Vicky Steiner
District 37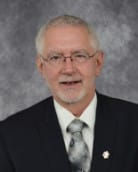 Representative
Mike Schatz
District 39
Tammy Miller was sworn in as the 39th lieutenant governor of North Dakota on January 3, 2023. She is a graduate of Lakota High School and has earned Masters of Business degree from Minnesota State University – Moorhead. Tammy served as the CEO of Fargo-based Border States, the sixth largest electrical distributor in North America, before she was appointed the Chief Operating Officer for Governor Burgum in April of 2020. She served in the position until the time she was appointed lieutenant governor.
Senator Jay Elkin serves District #36 in the North Dakota Senate. He is chair of Senate Education and serves on the Workforce Committee. Currently, Senator Elkin is working on several issues dealing with K-12 education. The issues are funding, equity, adequate funding and other K-12 challenges dealing with curriculum.
Representative Vicky Steiner serves District #37 in the North Dakota House of Representatives. She serves on the Finance & Tax and Government & Veterans Affairs Committees. Representative Steiner is dealing with several tax reduction bills and changes in the state employee retirement program from a defined benefit to defined contribution plan.