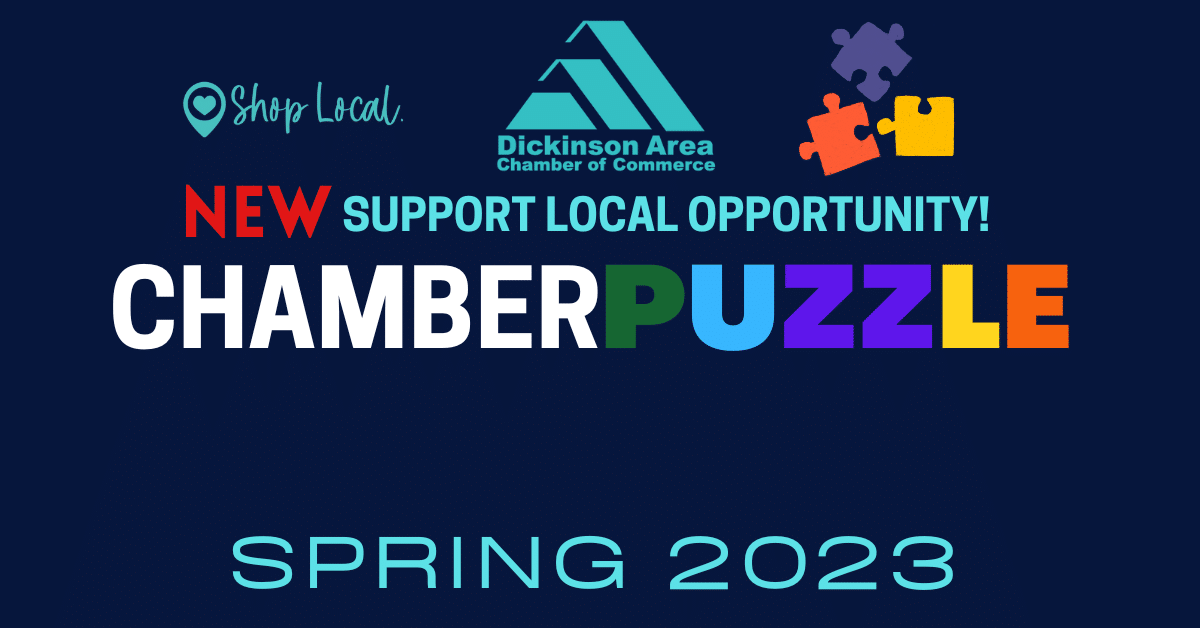 Who doesn't love a good puzzle?
The Dickinson Area Chamber of Commerce Promotions Committee is excited to announce a fun way to shop local during the spring season. With warmer weather and National Small Business Week, we want to help you, our member, promote your business.
How will this work?
We'll use an effective cross-channel marketing approach to drive community members of all ages to put a puzzle together by visiting each participating member. In return, this will help build brand visibility as well as traffic in to your business which could result in increased sales for you.
Investment
Sponsorship opportunities will help solve the puzzle! Sponsorships are available to fit all budgets. The Chamber Team can work with you to find the best opportunity to meet your needs.
PRESENTING SPONSOR
$1,000
Facebook Event Co-Host
Linked Logo on Event Page
Featured in Event Spotlight E-Mail
Company Logo on Puzzle Piece
Company Logo on Marketing Materials
SUPPPORTING SPONSOR
$500
Linked Logo on Event Page
Company Logo on Puzzle Piece
Company Logo on Marketing Materials
GIFT BASKET SPONSOR
$250
Company Logo on Puzzle Piece
Gift Basket Courtesy of "Business Name"
PUZZLE PIECE SPONSOR
$100
Company Logo on Puzzle Piece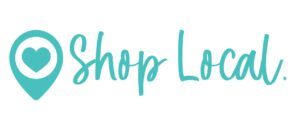 This Shop Local campaign will be announced at our 116th Annual Banquet & Chamber Awards on the evening of Tuesday, April 18. The contest will officially kick-off on Saturday, April 29 and completed puzzles must be turned in to the Chamber by Monday, May 15 at 4 PM. Winners will be announced LIVE at State of the City on Thursday, May 18 at around 1 PM.
Businesses interested in one of the sponsorship levels need to notify the Chamber by noon on Wednesday, April 5.
Contact the Chamber Team with any questions regarding the Chamber Puzzle.
E-Mail – team@dickinsonchamber.org Phone – (701) 225-5115