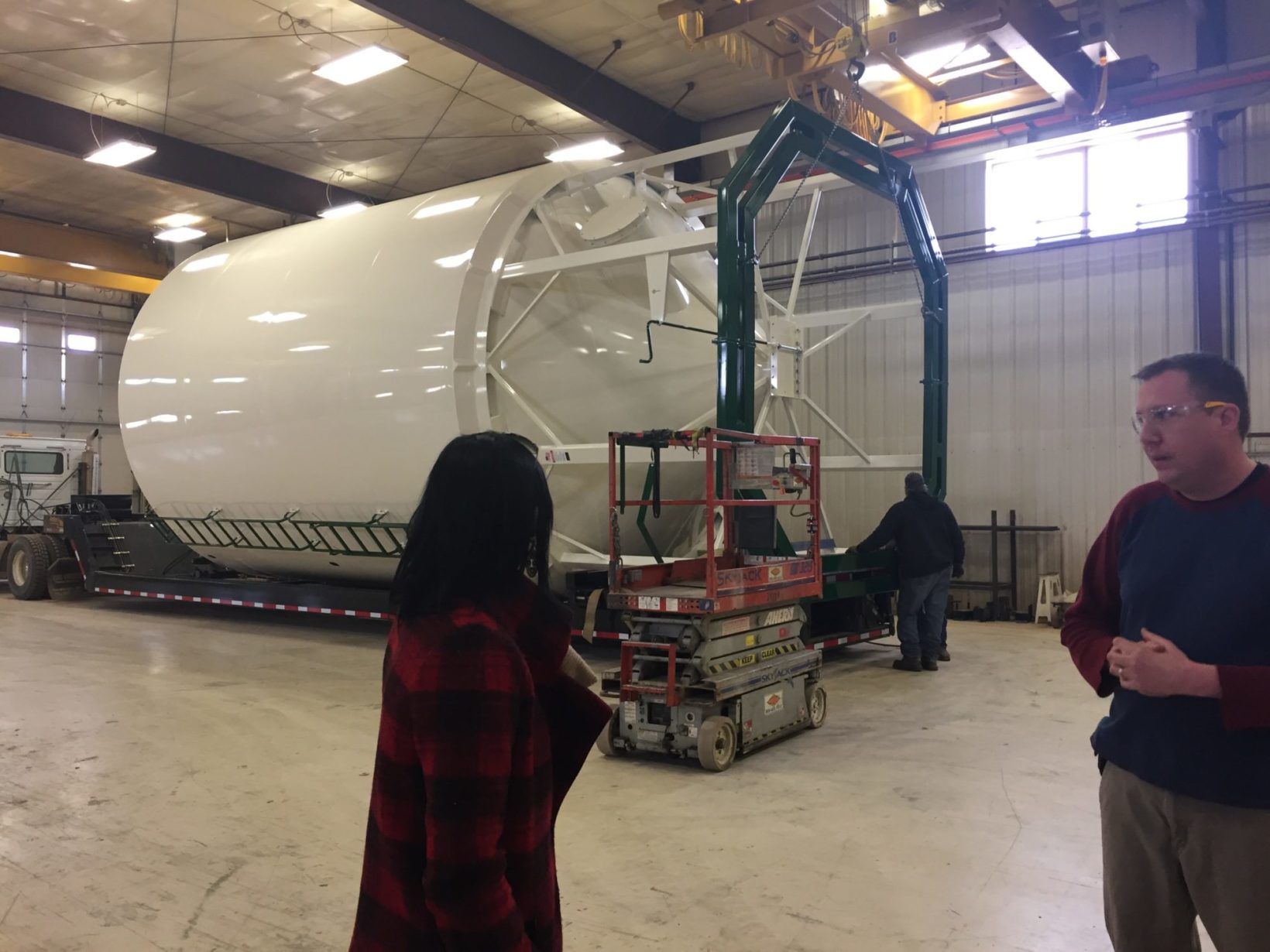 February Student Update
Today was Agriculture Day for Leadership Dickinson! We began the day at Hoff Dairy out of Richardton. They house 89 active dairy cows and we witnessed the robotic milking process. Lots of questions were posed and answered about prices per gallon and the timeline of production.
From Hoff Dairy, we went into Richardton to tour Amber Waves, Inc. They design and produce grain bins nationwide. We toured their production facility and watched as bins were welded. We also toured Amber Waves Electronics and learned about switchboard production.
After an on-bus picnic provided by DSU from Schlotsky's, we drove back into Dickinson for an ag presentation at DSU. Dr. Woodrow (Chip) Poland and his students talked about the importance of agriculture in North Dakota. His students also presented their senior projects and plans after graduation.
Each destination today tied in the importance of agriculture in our everyday lives. From cows to crop storage to crop land, each factor plays an important role in how we live.
We look forward to our next month's meeting: Tourism Day.