Join the students of Leadership Dickinson in bringing warmth to the Dickinson area. Help us bring an item of comfort to those in hospitals, nursing homes, and shelters.
Here are the ways you can help:
Monetary donations made payable to Dickinson Chamber of Commerce
New fleece fabric (3-5 yards)
Newly homemade tie blankets
Dickinson Chamber of Commerce
Your help is greatly appreciated!
Dickinson & Trinity High School Seniors Blanket Tying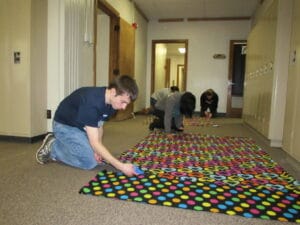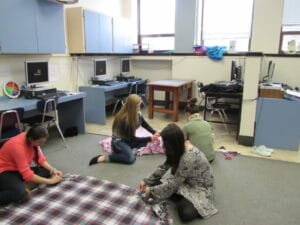 The Leadership Dickinson group is a program run through the Dickinson Area Chamber of Commerce. The seniors teamed up with students from Hagen for National Incentive Day on February 12th to tie blankets for their blanket benefit.
First Blanket Tying Gathering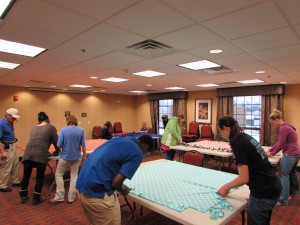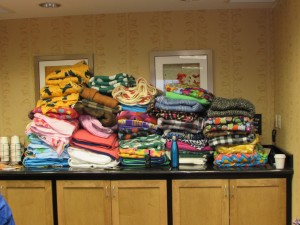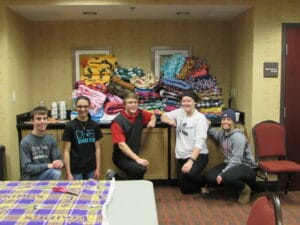 Hampton Inn & Suites on Thursday, 1/14/2016
Leadership Dickinson is an eight-month interactive program which is structured to develop community awareness, volunteerism and leadership skills. The students have the opportunity to see leadership in action as they are engaged with business and community/state leaders.