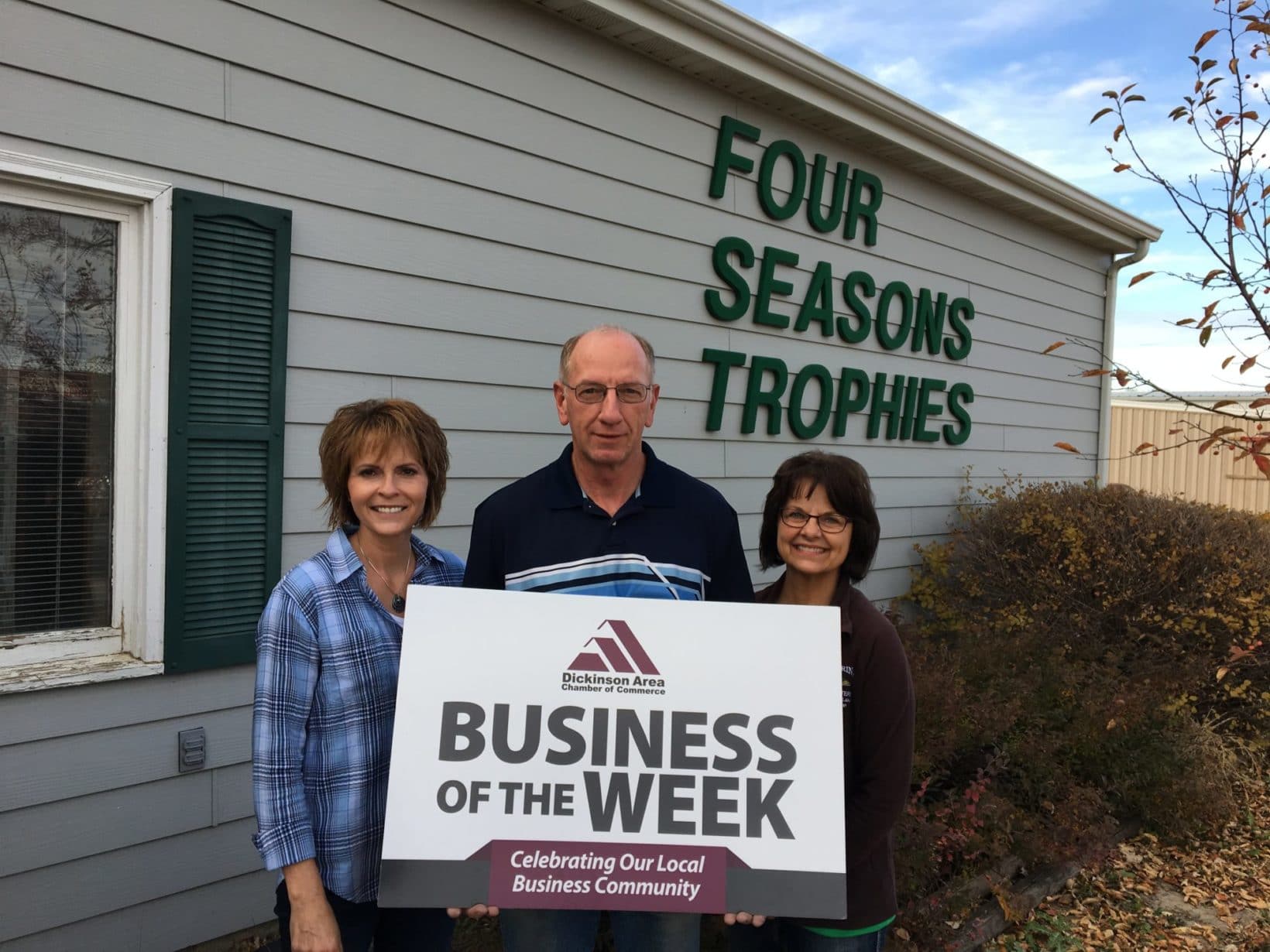 Congratulations to our Business of the Week, Four Seasons Trophies!
They're not just trophies! Check them out for engraved, personalized gifts; laser engraving on wood, metal, glass or plastic; industrial labels & awards of all kinds.
Give them a call at (701) 225-5522 or visit them at 2589 3rd Ave West.
We really appreciate your dedication to our community and your support!
2589 3rd Ave West
Dickinson, ND 58601