TOURISM DAY
THE DAY IN REVIEW
BY OUR LEADERSHIP MEMBER
Dylan Stradling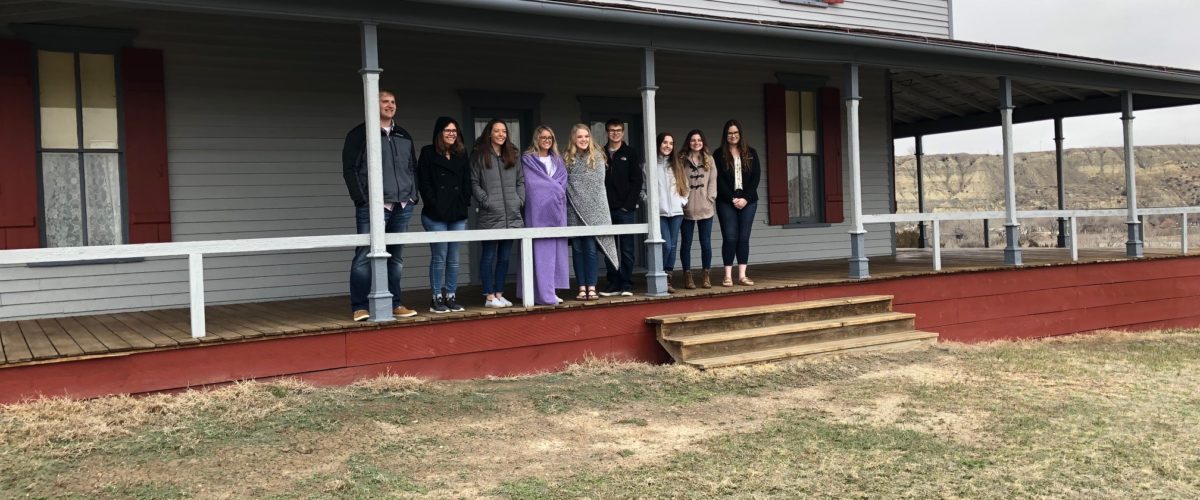 We started off Tourism Day by visiting the Chateau de Mores in Medora. We learned the history of the founder of Medora, the Marquis de Mores, and got a detailed tour of the hunting cabin full of original pieces from the late 19th century that the Marquis and his family lived in.
After the Chateau, we went to the Theodore Roosevelt National Park visitors center. We learned the history of the park, how their funding is used, and how they work to educate the public.
The last stop in Medora was the Cowboy Hall of Fame. We toured exhibits that showcased famous cowboys from North Dakota and all over the country. We learned about the push to the West through Manifest Destiny that impacted the American identity.
With this being our last session, today has been bittersweet. Although it's sad that we are nearing the end of the senior year, we are all able to look back at the memories we have made in Leadership Dickinson and see how we have each grown as individuals.