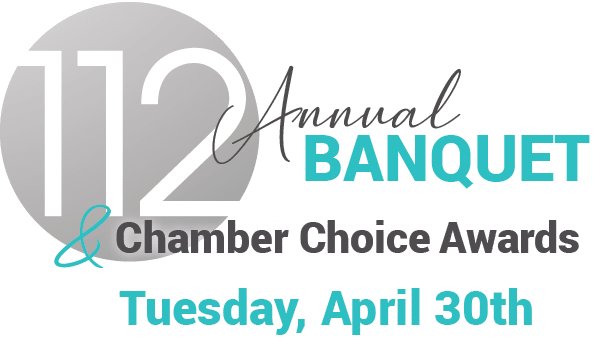 Our 112th Annual Banquet & Chamber Choice Awards was not a typical ho-hum annual celebration. The evening included:
Working with a line-up of over 15 members.
4
members curated our dining experience
Appetizers brought to you by The Crossing
Entree brought to you by the Astoria
Dessert brought to you by Family Fare & Baker Boy
5
members created centerpieces
3rd Avenue Floral & Greenhouse
701 Designs & Events
Gaffaney's Floral
Simply Flowers
Studio 9 Designs
6
gifted raffle items
Badlands Big Sticks
Lodge At Deadwood
Medicine Shoppe Pharmacy
Natural Health of Dickinson
Out of Town
Theodore Roosevelt Medora Foundation
Bringing together over 225 attendees to foster connections.
Hosting a super-curated evening that reinforced the Chamber's brand.
This past year wouldn't be the success it was without the support from our members, sponsors, and volunteers.
At The Chamber, we're all about celebrating our hardworking members. Which is why we're excited to announce this year's Chamber Choice Awards winners. Help us give a big round of applause to this year's winners!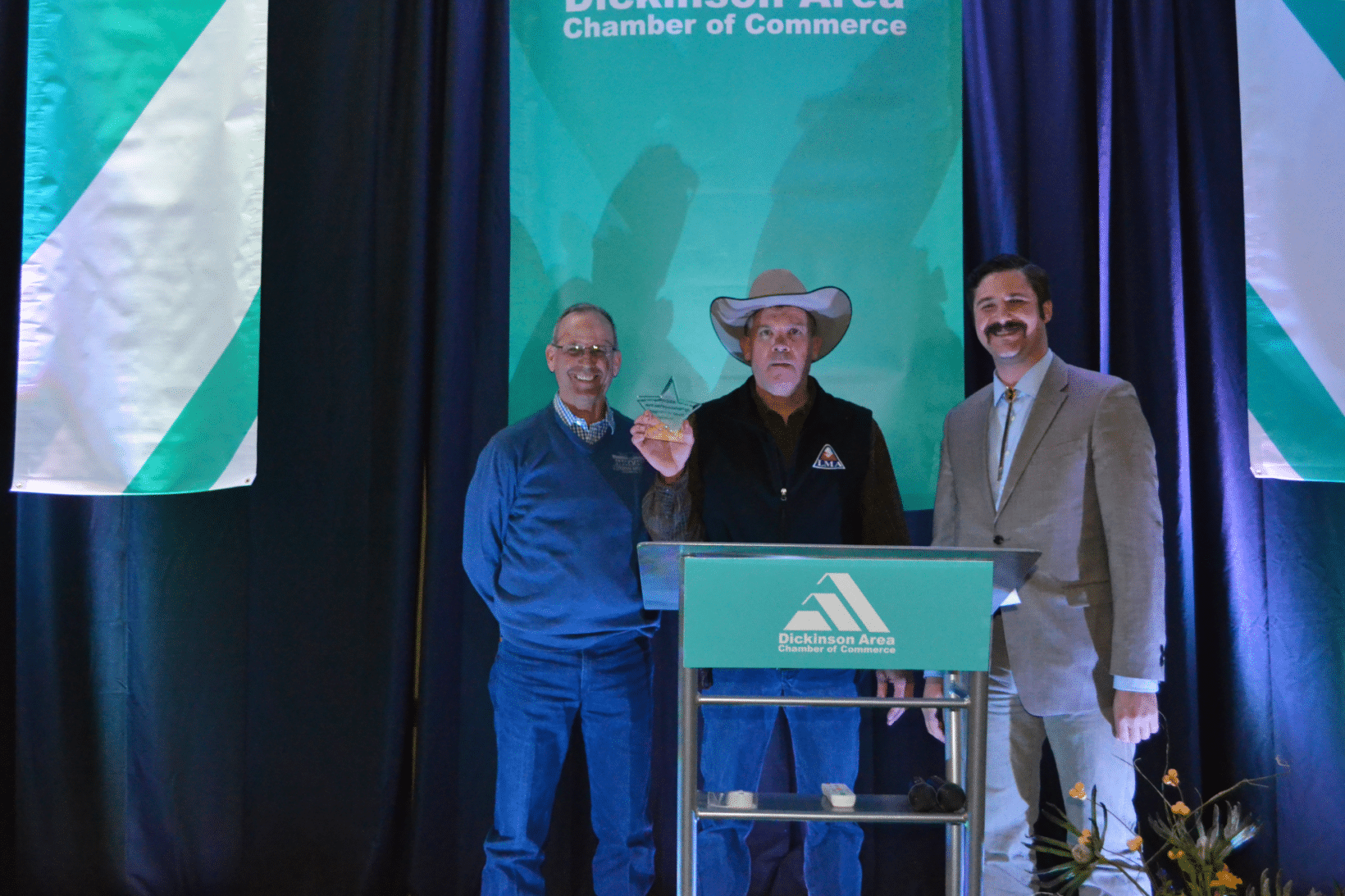 Ag Business Of The Year
Stockmens Livestock Exchange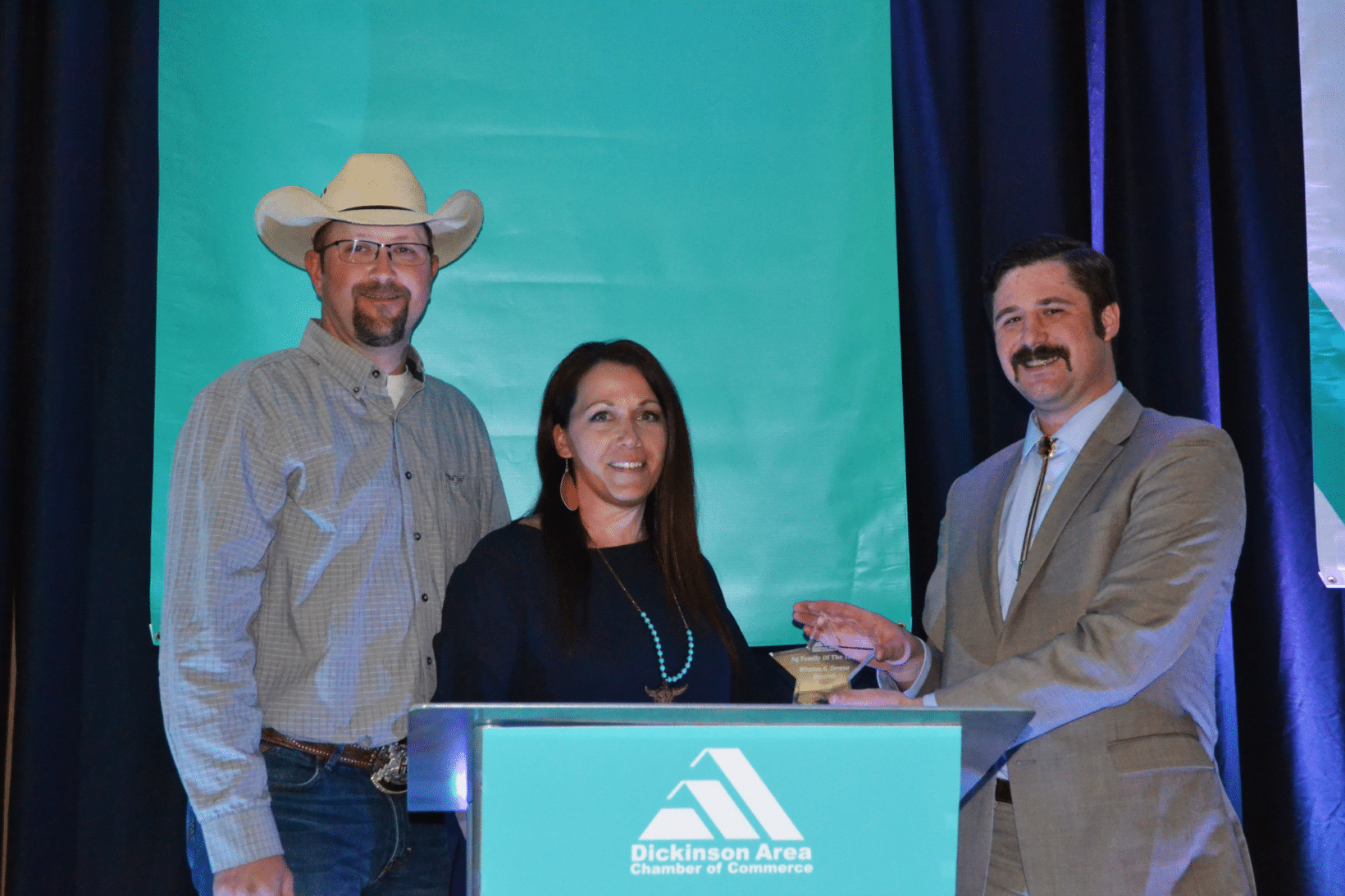 Ag Family Of The Year
Weston & Teresa Dvorak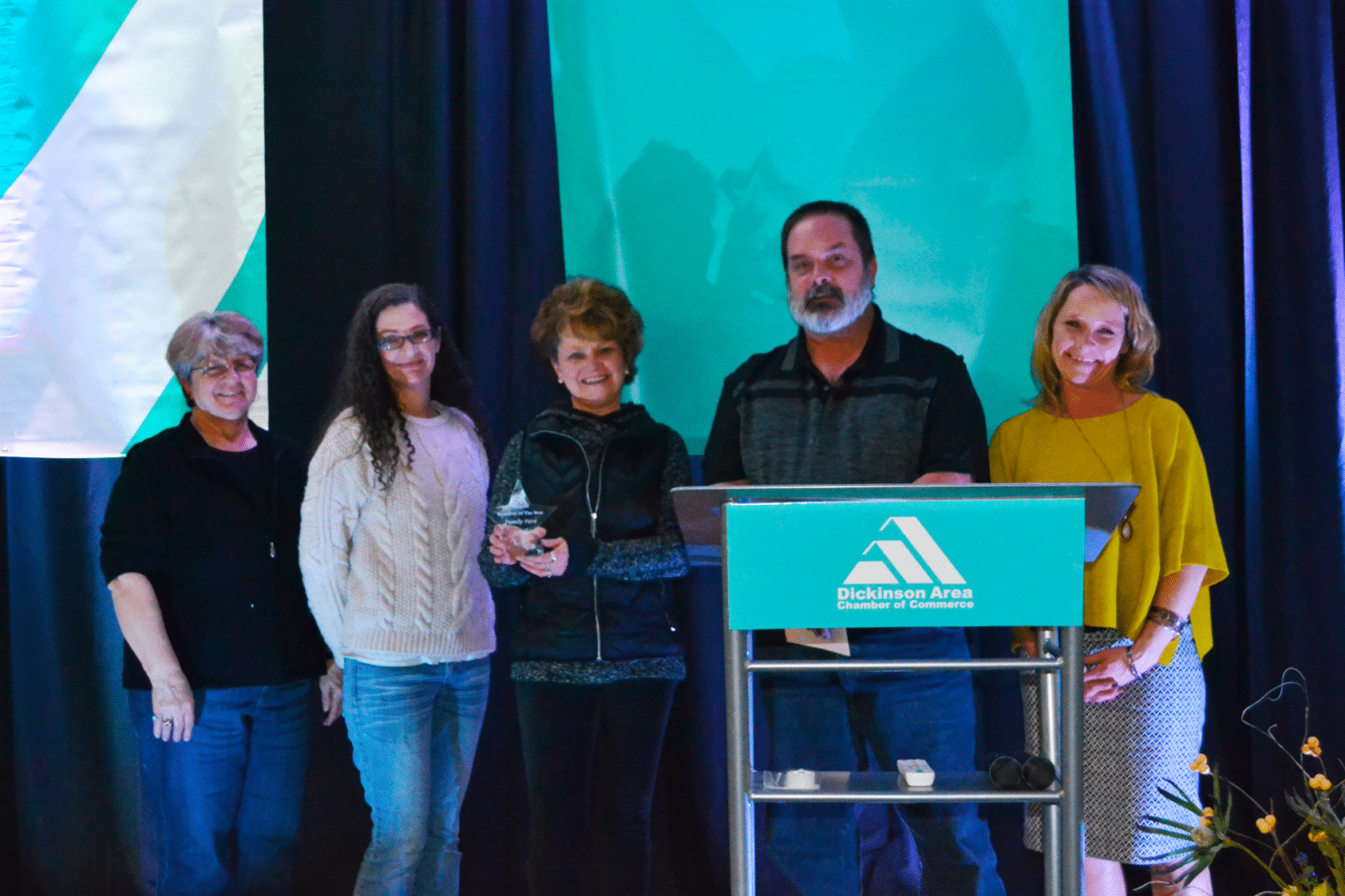 Business Of The Year
Family Fare West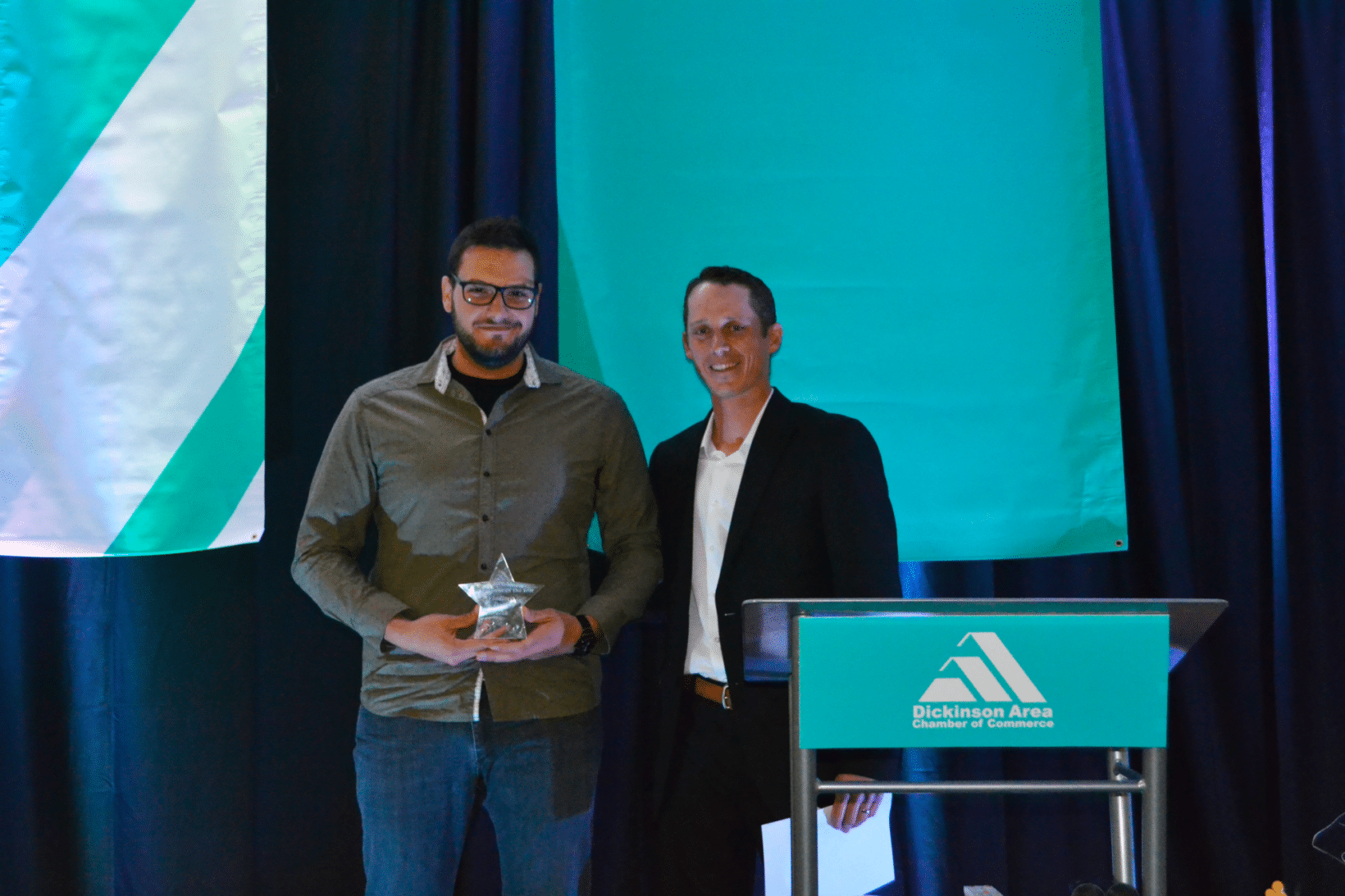 Entrepreneur Of The Year
Vlad Dasic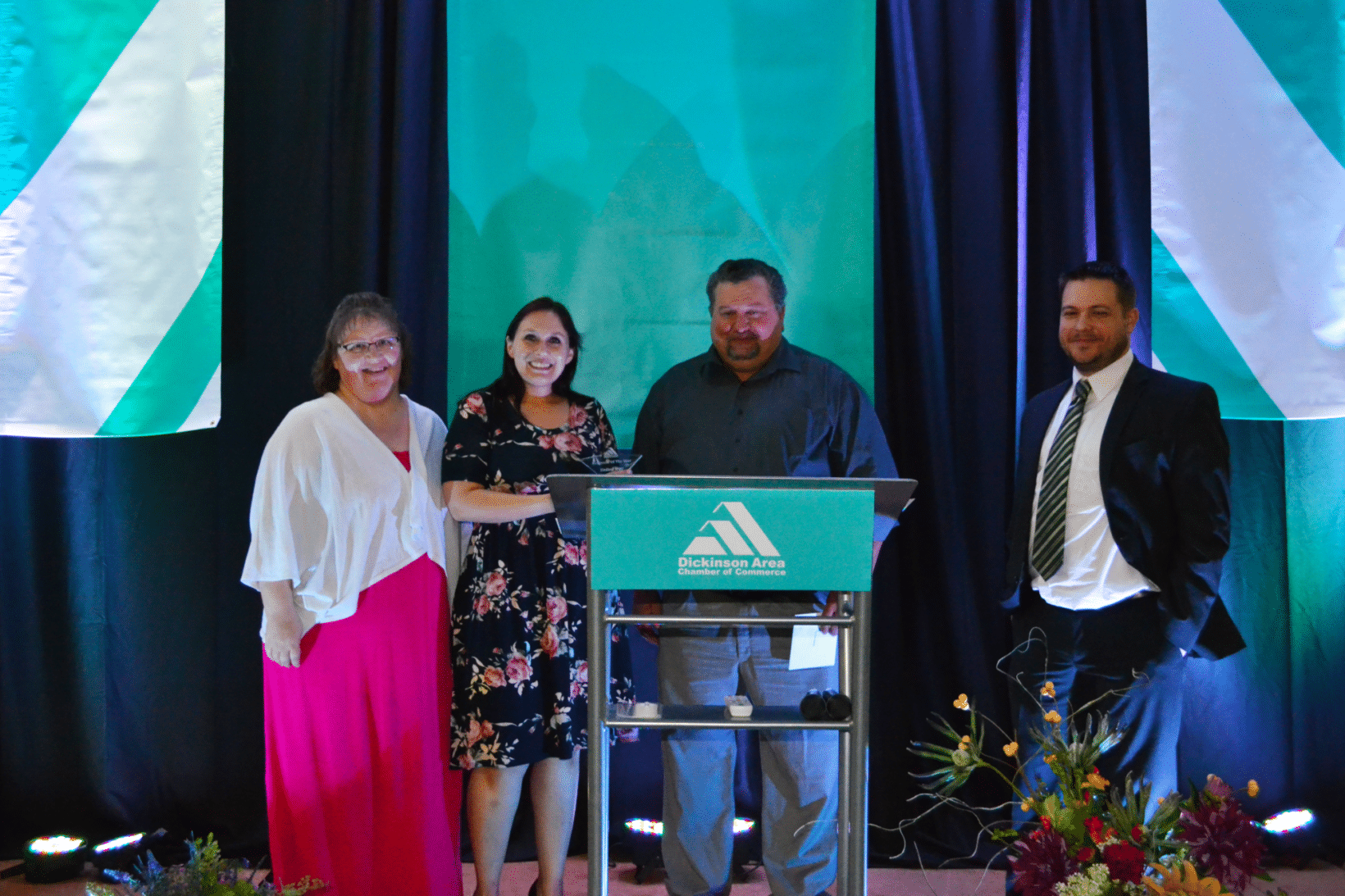 NonProfit Of The Year
United Way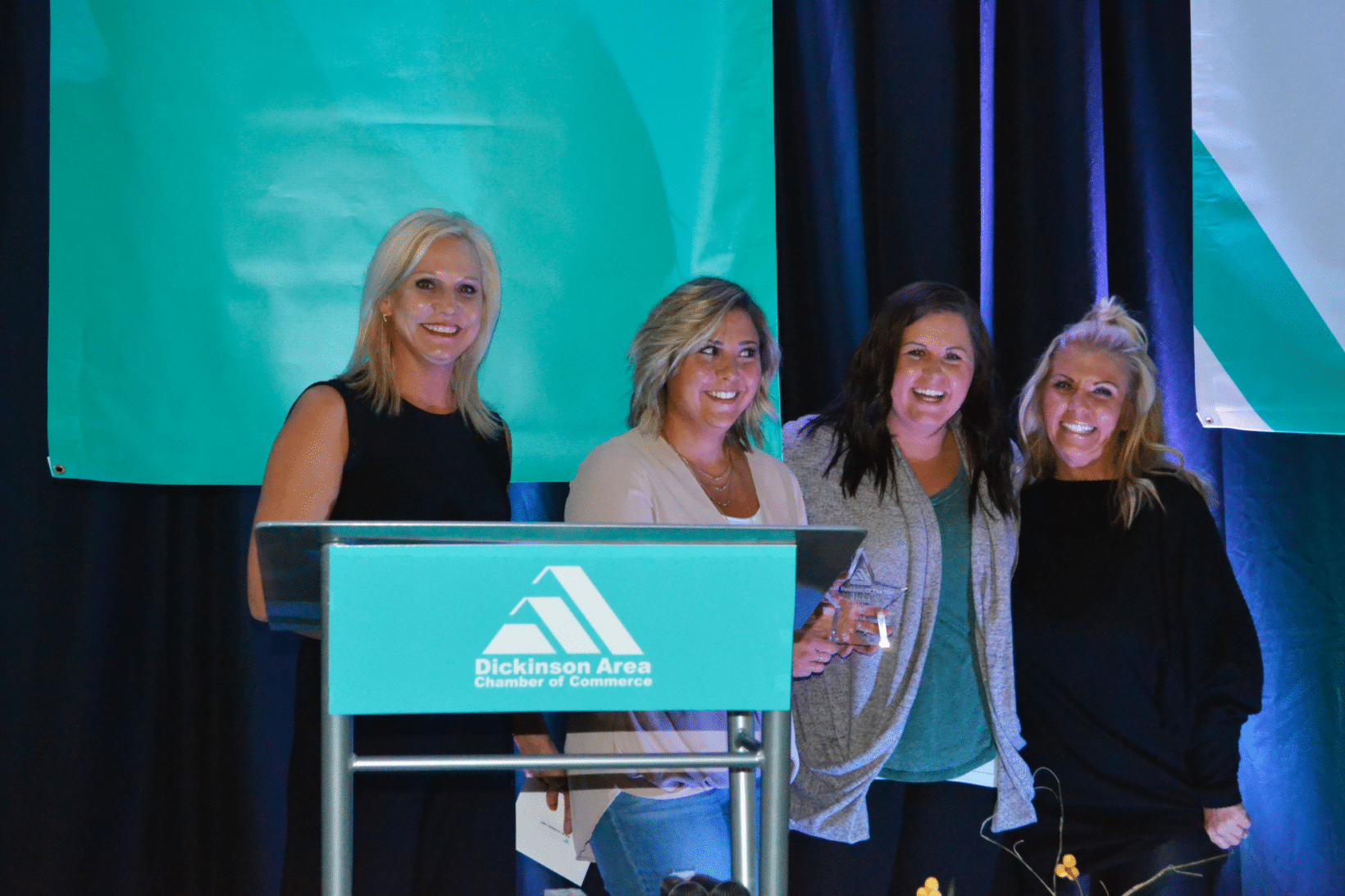 Small Business Of The Year
Aloha Tan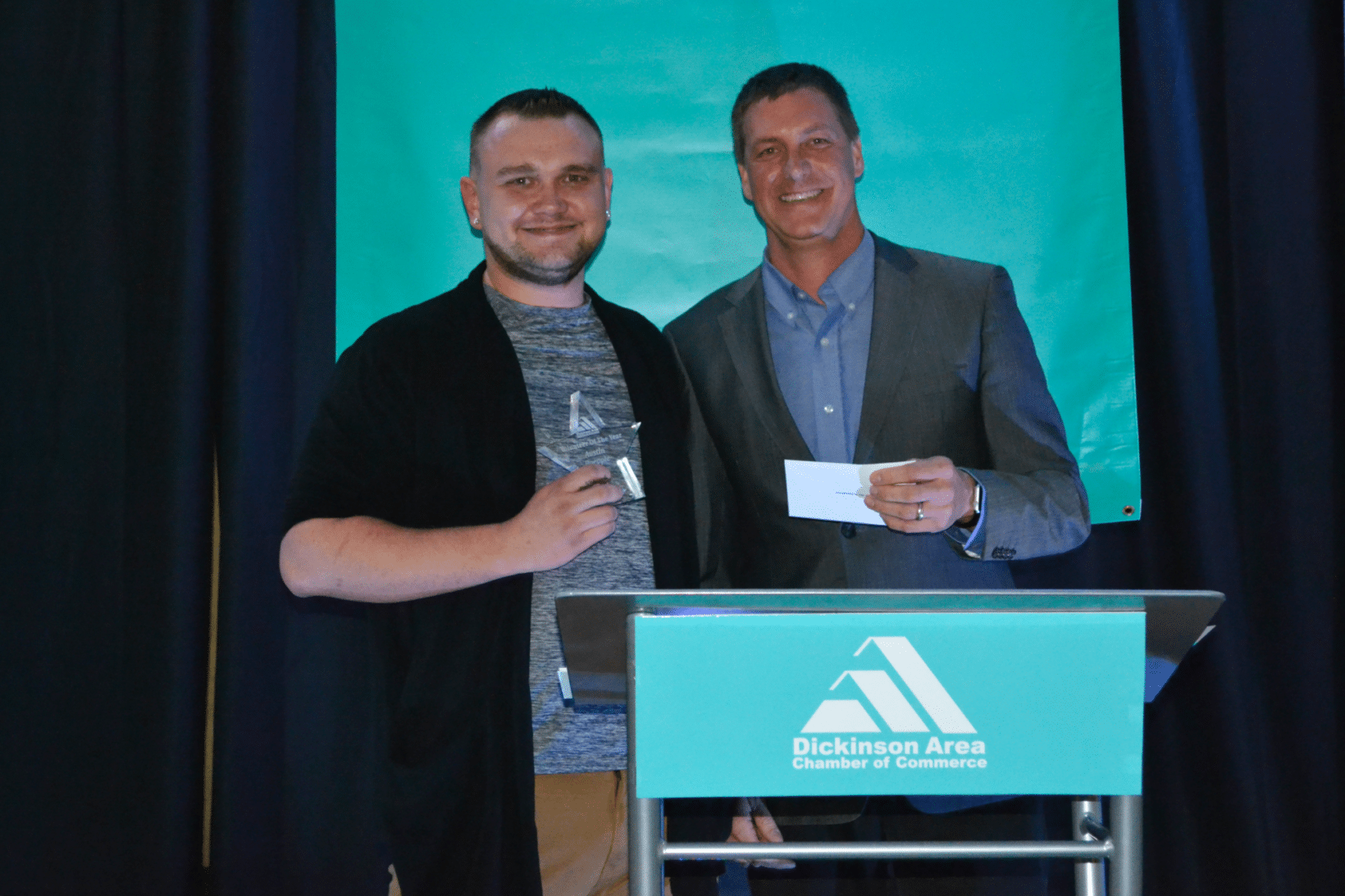 Volunteer Of The Year
Austin Boepple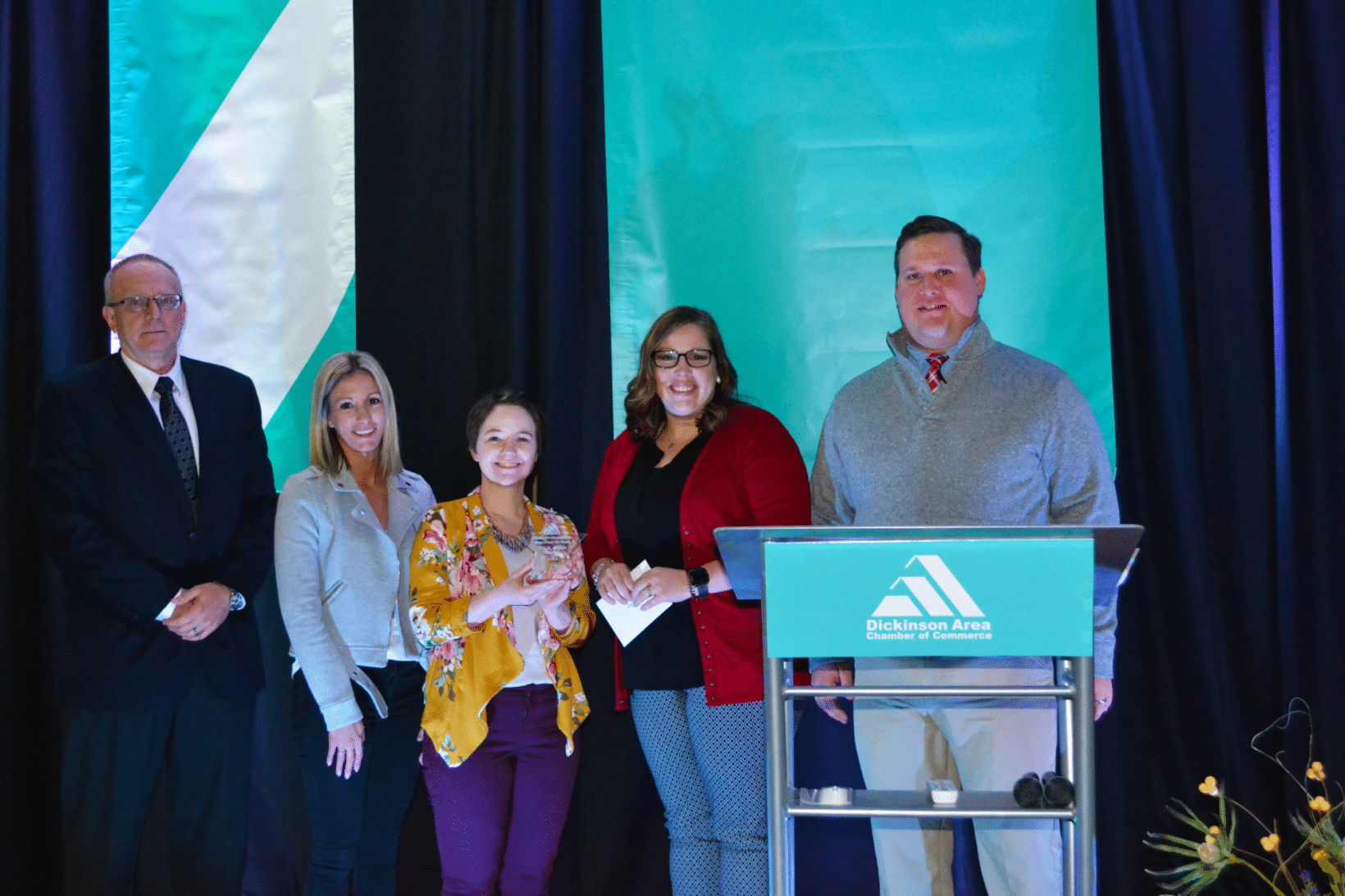 Young Professionals Best Place To Work Of The Year
CHI
Board Member Of The Year
Katie Culver - Not Pictured
Sponsors



What An Incredible Year!
Check out our video to see what we have been up to with our members, volunteers & community!