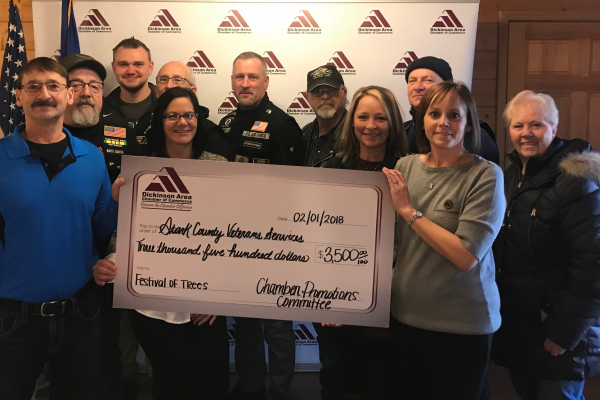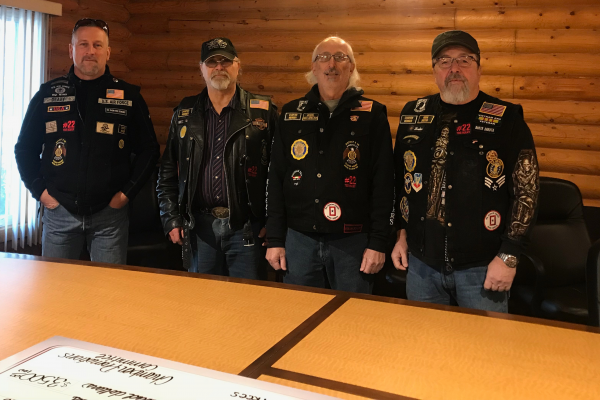 Stark County Veterans Services Benefits From Festival Of Trees
Stark County Veterans Services receives $3,500
This year's Festival of Trees was a successful three-peat. Since its launch in 2015, the community event has drawn crowds looking to get into the holiday spirit while raising money for local non-profit agencies.

Last year's event raised $2,000 for the Dickinson Backpack Program. With more than 20 decorated trees and wreaths and over 800 visitors in attendance, this year's festival raised $3,500 for the Stark County Veterans Services.
Who doesn't want to start 2018 with a large check?
The District 8 American Legion Riders joined us at the Chamber for our check presentation to the Stark County Veterans Services. Also pictured above is Stark County Veterans Services representative Jessica Clifton, Stark County Commissioner Russ Hoff, and our amazing Promotions Committee members.