Energy Day
Wednesday, October 7th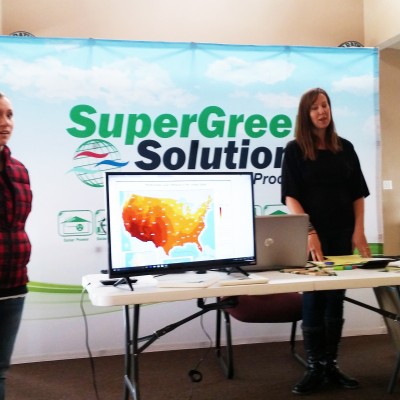 Renewable Energy Solutions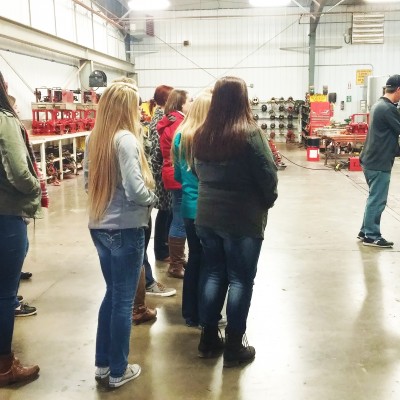 Wyoming Casing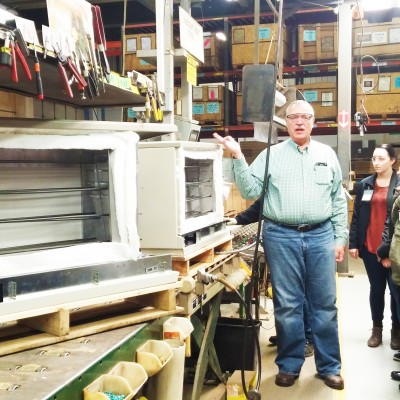 Steffes Corporation
We started our day by discussing the book we will be reading this year called "The 7 Habits of Highly Effective People." The first habit we learned about is Being Proactive! When we had thoroughly discussed the book, we did a fun ice breaker game called "2 truths and a lie." It was so much fun to learn something new about everyone and guess which fact they had made up! Before we left the Chamber, we discussed our 3-2-1 articles about energy and what questions we should be thinking about and asking as we went from place to place.
Our first stop outside of the Chamber was at an up and coming business called Renewable Energy Solutions, founded by Kelly Gillen and Britney Wentz. They talked to us about how we can incorporate easy changes into our everyday lives in order to save money and the environment.
Our next stop was at Steffes. Founder Paul Steffes walked us through the huge facility and showed us all the inventive machines they are making. He showed us energy storage equipment, various Bobcat machines, and plenty of oil field equipment like an oil separator. When we were done with the tour, we went up to a board room and he gave a brief overview presentation about some other facets of the company and a little more about how Steffes is involved with energy.
On our way back into town from Steffes, we picked up sandwiches from Schlotzkys Deli and enjoyed them at the Chamber. While we ate, we talked about the things we had seen and heard in the morning.
Once lunch was done, we headed back out of town to Wyoming Casing. Chief Operating Officer Tyler Frank gave us a wonderful presentation about drilling and fracking techniques, and then showed us into the shop and we got to see some drilling equipment up close and personal. No one left Wyoming Casing empty handed, so when we got back to the Chamber we took a picture in all of our new Wyoming Casing hats. After a rap up discussion of the day, we were done! Energy day was a success!
Our Future Leaders