JOINING FORCES
COVID-19 has impacted our business community.
Now, more than ever, the business community needs the Chamber and the Chamber needs the business community's support.
So, we created this superhero program to save the day.
Why? Well, we really want to help you - our member - promote your business,
as well as, give you an opportunity to support us.
Your support will help us be able to keep providing the super services you use.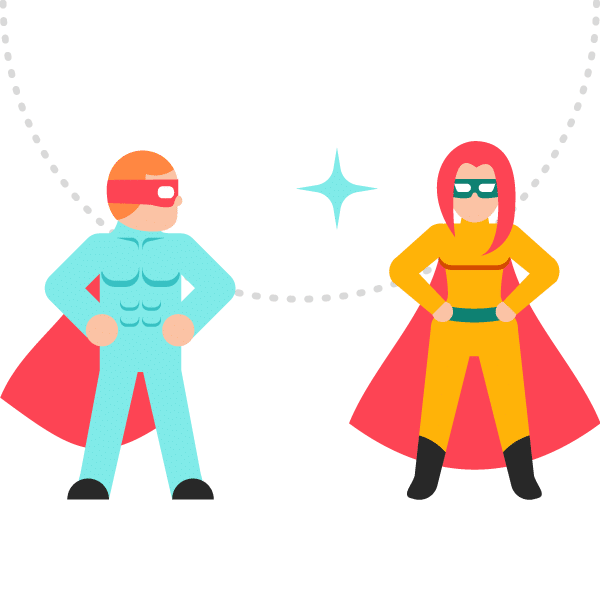 BE A MEMBER HERO
Ensure our community has access to the resources of the Dickinson Area Chamber.
Ensure our businesses have uninterrupted membership in the area's largest business organization.
Ensure our community is a leader in quality of life.
ALL HEROES RECEIVE
All marketing will be scheduled by Megan Klassen, Marketing & Communications Director.
Website
Spotlight on a dedicated hero landing page
Social Media
Social media member spotlight
Print
June 17 Chamber Connection spotlight
Email
Chamber E-blast ($75 value)
INVESTMENT

HURRY! DEADLINE IS WEDNESDAY, JULY 8!
Limit of 10 SUPERHERO spots available.
To save the day with a pledge:
call the Chamber Team at 701.225.5115
or login to pay online.