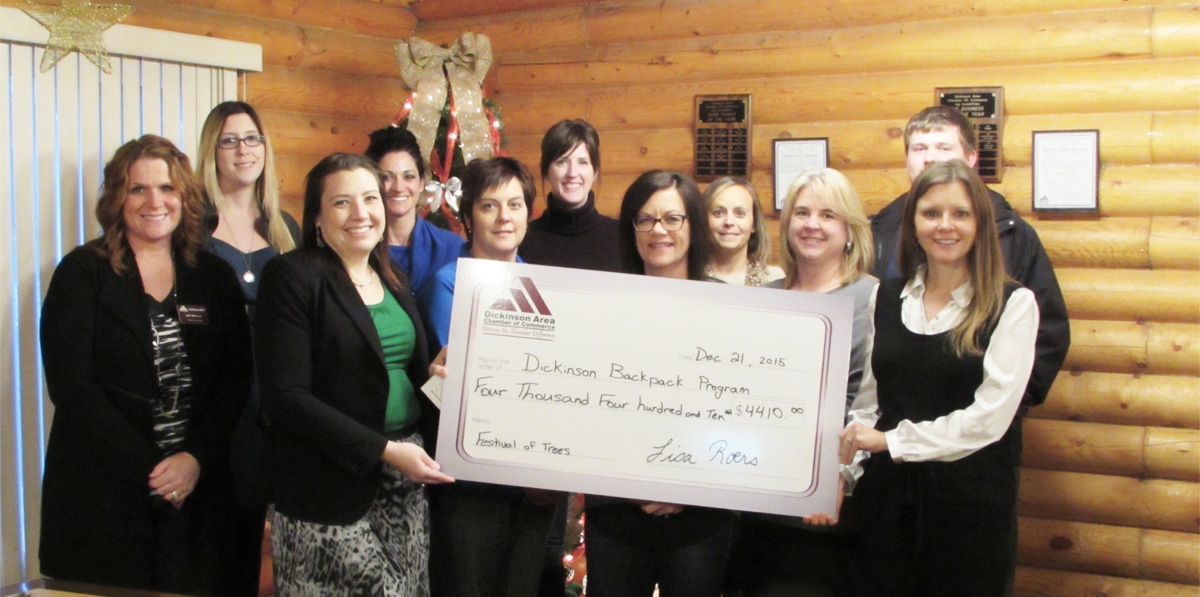 The Dickinson Area Chamber of Commerce would like to thank the community for participating in the Inaugural Festival of Trees event. This event was created to give the community a fun festive night out as well as a fund raiser for two very deserving charities. Our community, through the Festival of Trees event was able to raise $4,410 for the Dickinson Back Pack Program and hundreds of pounds of food donated by those attending going to the Amen Food Pantry.
The Dickinson Backpack Program is a local program which provides students in grades K – 12 with food on the weekends. Each student in the program receives nutritious, easy to prepare meals and snacks on weekends and school breaks. It only takes $4.50 to feed a hungry student for one weekend.
The Amen Food Pantry takes donated packaged food and returns it to the community to those in need.
The Dickinson Area Chamber of Commerce thanks you for your support and looks forward to an even bigger festival of trees next year.