Mission: To increase awareness and promote the importance of production agriculture.

Bull Day Showcase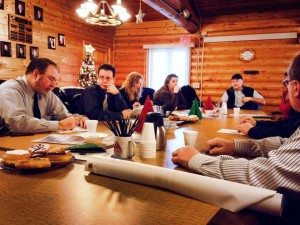 For over 15 years now, consignors have been ringing in the new year with this great event. With helpful sponsor booths, donuts, hot lunch and a ton of performance bulls on display, this remains an important event for the region's ranchers. We also give away $1,500 in Bull Bucks!
West River Livestock Show
The West River Livestock show provides a venue for ranchers to showcase their bulls and heifers. This outstanding event is  organized in conjunction with the Take Your Best Shot Photo Contest, the winners of which are featured in our free Ag Calendar.
National Ag Week Awareness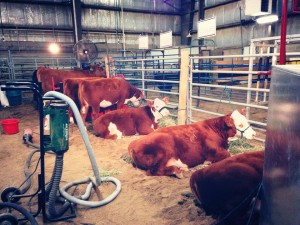 During National Ag Week the Chamber promotes awareness of the importance of production agriculture in our area through flyers, social media and other advertising.
4-H Livestock Show Picnic

Through youth sponsorships and a 4-H picnic, the Chamber supports agriculture education among youth throughout our community.
Contact us today to sponsor any of these wonderful events or to become a Major Ag Sponsor and sponsor them all!
Committee Volunteers:
Bonita Ellis (The Dickinson Press), Brenda Rettinger, Brian Dukart (West Plains); Cal Oraw, Curt Glasoe (Forest Service), Dustin Elkins (CHS), Janet Johanson (Marathon Oil), Jarrod Steffan (American Bank Centers), Joe Blankenship (West Plains, Inc.), Kevin Holten (The Dickinson Press), Klint Sickler (Dakota Community Bank), Kris Ringwall (NDSU Extension Center), Kurt Froelich (NDSU Extension Center), Kwirt Johnson (Farm Credit), Leonard Hibl (Roughrider Electric), Mary Urlacher (Job Service), Mike Renner (KDIX), Patrick Frohlich (RDO), Tammy Luhman, Tim Lindemann (WCCU), Toby Stroh (DSU), Troy Bargmann (Dakota Community Bank), Tyson Bren (WCCU)