GRADUATION
2018-2019 CLASS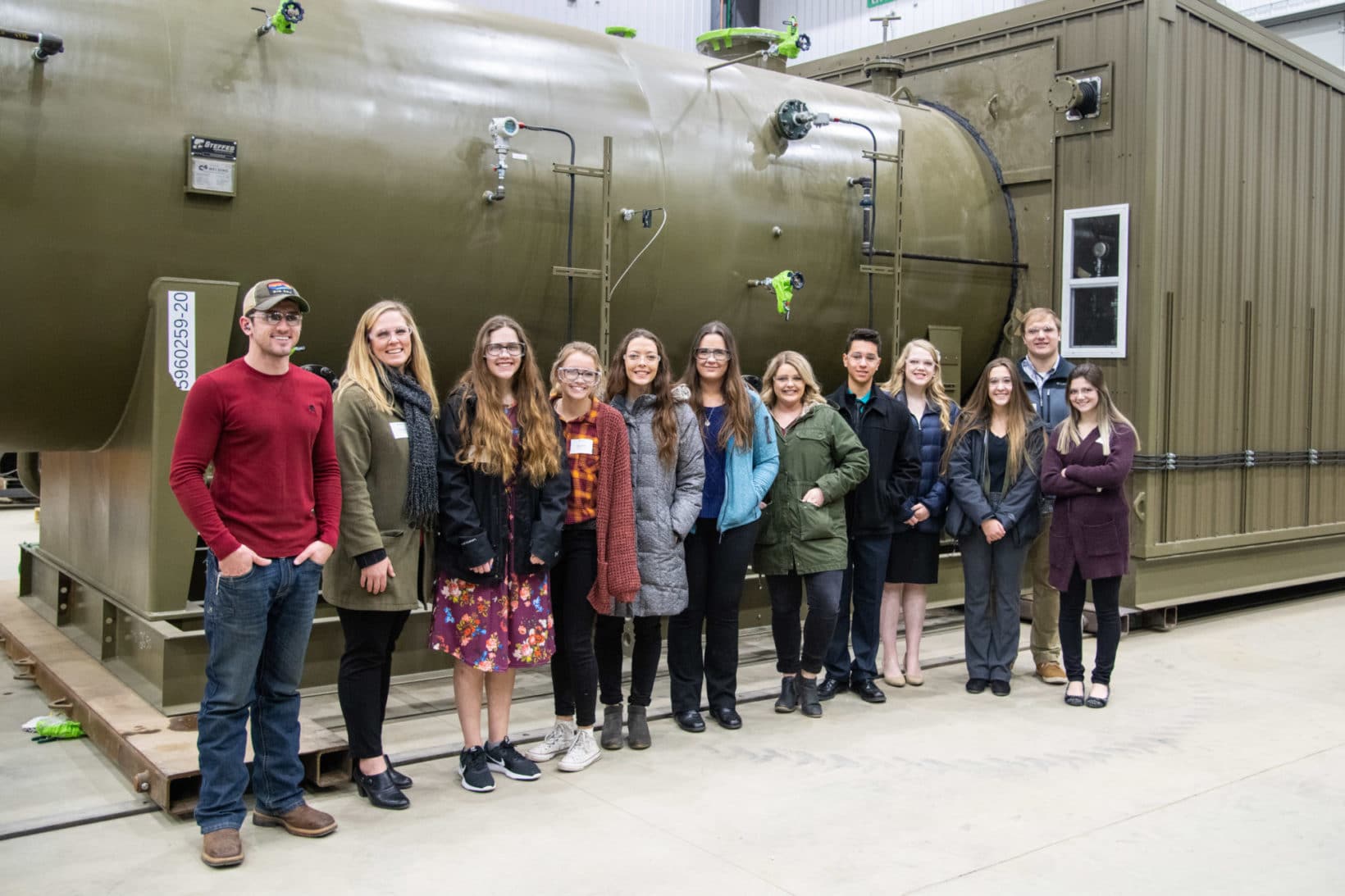 TUESDAY, APRIL 10TH
The Leadership Dickinson class concluded their program by celebrating their hard work and dedication at the Hampton Inn & Suites. The celebration started with our Program Directors, Suzi Sobolik & Ashley Tillman, providing class introductions followed by our Executive Director and City Commissioner, Sarah Trustem, congratulating each student on their hard work & dedication. A completion & scholarship ceremony wrapped-up the day's celebration.
Congratulations once again to this year's Leadership Dickinson class.
Carrie Bleyenberg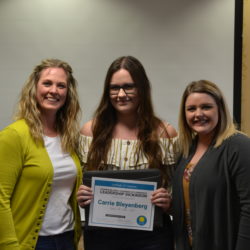 Isaac Fridrich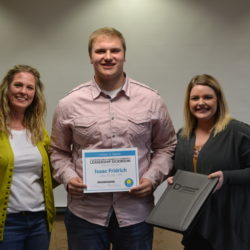 Not Pictured
Nicholas Gleese
Masy Kuntz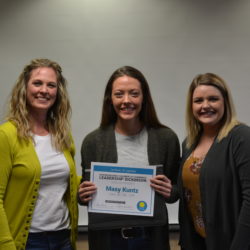 Hillary Moberg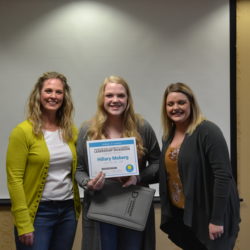 Rachel Rackov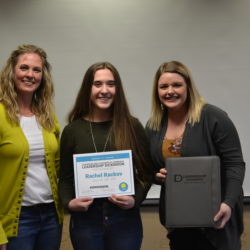 Kennadi Shumaker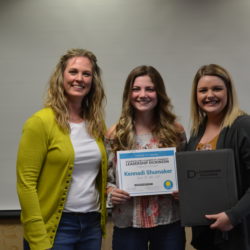 Dylan Stradling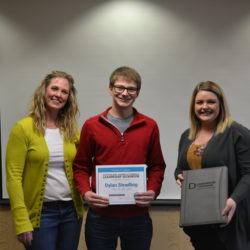 Alexa Walby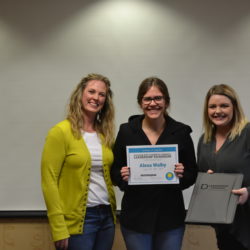 Farrah Zeller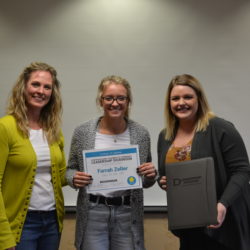 2018-2019 SCHOLARSHIP WINNERS
$1000 from Sax Motor to Hillary Moberg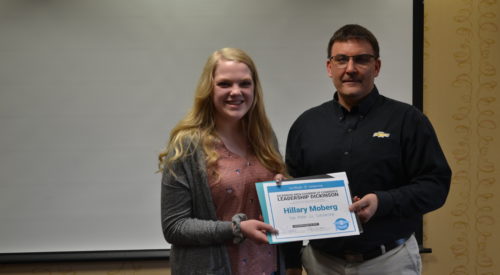 $500 from Ebeltoft Sickler to Isaac Fridrich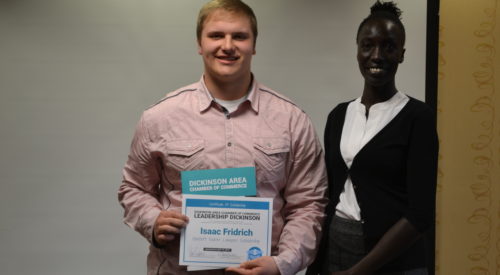 PROGRAM SCHOLARSHIPS
Sax Motor Company
Ebeltoft Sickler Lawyers
PROGRAM SPONSORS
Baker Boy
Fisher Industries
KMM
Steffes
TMI
2019-2020 Program applications will open soon!
Watch for it on our Leadership Dickinson Program page.